Blog post# 2225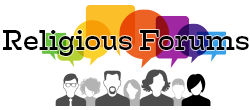 https://www.religiousforums.com/threads/when-and-where-bahaullah-took-bahaullahs-covenant.220125/
When (the date/month/year) and where Baha'ullah took Bahaullah's Covenant?
Or Bahaullah never took any covenant, please?
Thread open to all religions and no-religions, please.
Absolutely no restrictions to anybody, please.
Regards
Please don't be angry. It is a simple question. I checked it on the internet but couldn't find it.
Please read post #3 from our friend Txxxxxxxxx he also could not find it and did not mention it.
Hello our friend Tony Bristow-Stagg!, is the information in post #2 above sufficient or you have to add something to it, please?
Sorry, why there are two different dates/months (April 21,May 2), please?
Was there a ceremony held to get accordance from the followers by Bahaullah.If, yes, please mention.
I get the location/place however now from the internet:
The Garden of Ridván (literally garden of paradise) or Najibiyyih Garden[1] was a wooded garden in what is now Baghdad's Rusafa District, on the banks of the Tigris river. It is notable as the location where Bahá'u'lláh, founder of the Bahá'í Faith, stayed for twelve days from April 21 to May 2, 1863.
Garden of Ridván, Baghdad – Wikipedia
We are in a friendly discussion for finding the truth in the matters, please?
Regards
I didn't know of "Dawnbreakers" and checked on the internet for it as our friend @sxxxxxxxxxxxx wants me to do, and I find:
"Mullá Husayn, having acquitted himself of the obligation he felt to urge and awaken his fellow-disciples, set out from Karbilá for Najaf. With him were Muhammad-Hasan, his brother, and Muhammad-Báqir, his nephew, both of whom had accompanied him ever since his visit to his native town of Bushrúyih, in the province of Khurásán. Arriving at the Masjid-i-Kúfih, Mullá Husayn decided to spend forty days in that place, where he led a life of retirement and prayer. By his fasts and vigils he prepared himself for the holy adventure upon which he was soon to embark. In the exercise of these acts of worship, his brother alone was associated with him, while his nephew, who attended to their daily needs, observed the fasts, and in his hours of leisure joined them in their devotions.
This cloistered calm with which they were surrounded was, after a few days, unexpectedly interrupted by the arrival of Mullá 'Alíy-i-Bastamí, one of the foremost disciples of Siyyid Kázim. He, together with twelve other companions, arrived at the Masjid-i-Kúfih, where he found his fellow-disciple Mullá Husayn immersed in contemplation and prayer. Mullá 'Alí was endowed with such vast learning, and was so deeply conversant with the teachings of ShaykhAhmad, that many regarded him as even superior to Mullá Husayn. On several occasions he attempted to enquire from Mullá Husayn as to his destination after the termination of the period of his retirement. Every time he approached him, he found him so wrapt in his devotions that he felt it impossible to venture a question. He soon decided to retire, like him, for forty days from the society of men. All his companions followed his example with the exception of three who acted as their personal attendants.
Bahá'í Reference Library – The Dawn-Breakers: Nabíl's Narrative of the Early Days of the Bahá'í Revelation, Pages 47-97
Quite interesting!
Who is this Mullá Husayn, please? Is he a Muslim divine/clergy/priest, please?
Regards
Rxxxxxxxxx said: ↑
Thanks for the kind words friend @Raaaaaaaaaa. I was reading Kitab-i-Iqan as advised to me by the Bahaullah's followers here. It will be nice of one if one also reads Iqan, there are points in it about the God-Head of Bahaullah etc, which one may like to attend to. A joint study of it may "reveal" many good points and enrich one's experience as a Rabbi. Done?,please.
I was actually thinking about you some days ago, and here one is.
Regards