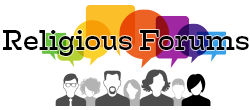 One may like to join following interesting thread and view my post #1904 @:
https://www.religiousforums.com/threads/truth-either-god-exists-or-he-dont.241623/page-96
xxxxxxxxx said:
God has given me the Holy Spirit who is His Spirit, He is the one that teaches me what the Scriptures mean.
paarsurrey wrote vide post #1904
Is this the Holy Spirit or, as I understand, the Evil one that guides the LDS , the JWs, the Catholics and the Protestants (32000+ denomination of the Pauline-Christendom) differently that makes them poles apart from one another, please?
Can't one make this Holy/Evil to understand to give one message instead of the contradictory and different ones to all of them, please?
Right friends, please?
Regards