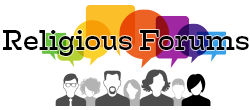 https://wordpress.com/post/paarsurrey.wordpress.com/10605
Bab was a Twelver Shia-Muslim all through his life as I understand from our friend @Koxxxin post #52 above , and Bab might have made some mistakes in understanding Islam, but that is just another topic. After-all he was just a human being and fallible. But don't overburden Bab with the errors, mistakes. blunders and
fallibilities of Bahaullah:
AYAH Fatir 35:18
Literal
(Word by Word) And not will bear bearer of burdens burden (of) another. And if calls a heavily laden to (carry) its load, not will be carried of it anything even if he be near of kin. Only you can warn those who fear their Lord – unseen and establish the prayer. And whoever purifies himself, then only he purifies for his own self. And to Allah (is) the destination.
Sher Ali
 And no burdened soul can bear the burden of another; and if a heavily laden soul call another to bear its load, naught of it shall be carried by the other, even though he be a kinsman. Thou canst warn only those who fear their Lord in secret and observe Prayer, And whoso purifies himself, purifies himself only to his own good; and to ALLAH shall be the return.
Fatir 35:18
Sorry to the friends who follow Bahaullah , and sorry for Bahaullah as well, please. Alas! Bahaullah should have committed his mistakes within Islam as did Bab.
Regards
Last edited: Yesterday at 6:21 PM
Muhammad only faced towards Jerusalem, as a friendly gesture, cause he had great regards of many prophets/messengers buried there from the string of Isaac to link with Abraham-the father of prophets/messengers of God. But Muhammad himself was from the string of Ishmael, the elder son of Abraham. Muhammad never adopted the formal style of Jewish Prayer/Salat.
One is grossly mistaken in this connection, pleas. And one shall have to quote from Quran about Muhammad in support of one's view-point, please. Bahaullah or Abdul Baha or Shoghi Effendi and or UHJ might have given some wrong information in the matter, I am not aware of, please, never themselves having a firm understanding of Islam/Quran/Muhammad, and beating about the bush sometimes or most of the time, and not from G-d. Right, please?
My apologies for this straight talk . Peace, please!
Regards