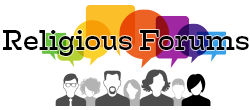 https://www.religiousforums.com/threads/did-jesus-die-and-rise-from-the-dead.220049/page-31#post-6083786
Did Jesus die and rise from the dead?

No, it never happened.
One may like to read:
"Jesus In India:
by Hazrat Mirza Ghulam Ahmad, The Promised Messiah and Mahdi (as)
The treatise puts forward the view that Jesus survived crucifixion, left Judea and migrated eastward in order to continue his mission to the 'Lost Tribes of Israel', traveling through Persia and Afghanistan and eventually dying a natural and honourable death in Kashmir at an old age. Hazrat Mirza Ghulam Ahmad(as) applied textual analysis of both the Gospels and Islamic sources – the Quran and hadith – and also drew upon medical and historical material, including ancient Buddhist records, to argue his case.
Jesus In India | Islam Ahmadiyya
Regards
"I can tell you one things . . . Christians can't count". Unquote
#620 paarsurrey
Please elaborate on one's reasonable evidences/proofs from Religion as well as from science, if any.
Regards
One is exposing fallibility of Bahaullah, here, unnecessarily. Right, please?
Regards
Tonxxxxxxxx said: ↑
There is ample proof. There is much more to life than material senses, so no guess is needed, as it takes good logic and good reasoning.
The bible gives this option as being 'Born Again'. That is someting that can be done in this life, if one so chooses.
Regards Tony
Last edited: Yesterday at 12:03 PM
I agree with one, your's is a reasonable approach.
I understand that Bahaullah wrote something in favor of science, yet the Bahaism people prefer to follow him in blind-faith as if they are living in the abode of mythology. Don't they, please?
Regards
How does one know of all/each of these things. Just guessing, please?
Regards