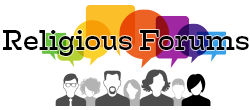 Whatever the Hadith/Tradition/Saying etc, it should be understood within the purview of Quran- Word of G-d. And if the Hadith/Tradition/Saying etc is against the verses of Quran, it is either to be rejected forthwith or else interpreted within the scope of Quran.
Quran in itself is complete and needs nothing from elsewhere NT-Bible or OT-Bible or Torah or any other religious scripture or non-religious ones. Quran is valid till the end of the world when everything in the Universe will come to an end:
AYAH ar-Rahman 55:26
Arabic
 كُلُّ مَنْ عَلَيْهَا فَانٍ 

Transliteration
 Kullu man AAalayha fanin 

Transliteration-2 kullu man ʿalayhā fānin 

Literal
(Word by Word) Everyone who (is) on it (will) perish.
AYAH ar-Rahman 55:27
Arabic
 وَيَبْقَىٰ وَجْهُ رَبِّكَ ذُو الْجَلَالِ وَالْإِكْرَامِ 

Transliteration
 Wayabqa wajhu rabbika thoo aljalali waal-ikrami 

Transliteration-2 wayabqā wajhu rabbika dhū l-jalāli wal-ik'rāmi 

Literal
(Word by Word) But will remain (the) Face (of) your Lord, (the) Owner (of) Majesty and Honor.
ar-Rahman 55:27
Regards