view paarsurrey's post on RF.
paarsurrey wrote :vide Post #113 :
Is it ,in other words, one's acknowledges that Jesus s/o Mary neither wrote the 4-Gospels himself, nor Jesus dictated anything to the 4 Anonymous scribes, nor any of the (sinful) scribes was a witness of the event of Jesus' crucifixion and his death on the Cross, which is the main theme of the 4-Gospels, please? Right?
Regards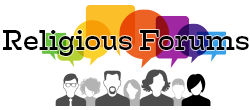 https://www.religiousforums.com/threads/who-is-jesus.242416/page-6#post-7046275