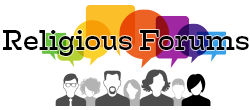 https://www.religiousforums.com/threads/was-jesus-crucified-or-not.217361/page-10#post-6084945
Was Jesus Crucified or Not?

No, Jesus did not die on the cross.
Bahaullah's siding with the Pauline-Christianity exposes Bahaullah's "infallibility" and makes him a fallible human being.
Regards
"For what its worth, Baha'is believe Christ was crucified."
It is wrong understanding of the Quran verses. Bahaullah was not a well-grounded in knowledge person of Quran, so he understood it wrongly.
Regards
I always also defend Bahaullah's followers in connection with their right to believe in whatever they want to believe but in relation to Quran, Bahaullah had a shallow knowledge of Quran, that is my point, please.
Regards