Blog post # 2226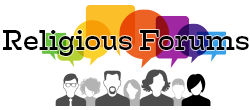 https://www.religiousforums.com/threads/jesus-as-a-jew.220056/page-5#post-6078629
"In that view Jesus is not fully God fully man. Didn't die for sins of the world. Wasn't raised." Unquote
#84 paarsurrey
We Muslims specifically Ahmadiyya peaceful Muslim believe in Jesus, Mary, Moses, Adam and Abraham; as also other messengers/prophets of G-d (Bahaullah excluded) and their life accounts because Quran mentions them, strictly as mentioned by Quran. And other narratives (like OT-Torah or NT-Bible and Hadith,Shia or Sunni or any other traditions/sayings) that don't contradict with Quran.
"In that view Jesus is not fully God fully man. Didn't die for sins of the world. Wasn't raised."
Because that mars the personality and Character of Jesus, making him an imperfect man and god Jesus never was. We cannot, emphasis cannot, believe in such an imperfect god as depicted in NT Bible, please.
Sorry, no disrespect intended to anybody or anybody's faith. Everybody is entitled to believe in any faith/religion with reason or absolute no reason. They must to continue to believe, as they want and wish to.
Right, please?
Regards
"I know that there were thirteen tribes of Israel and Levi was one such tribe."
Please name them as Jacob/Israel had only twelve sons. Where does come another one to make them thirteen, please:
Jacob's twelve sons, named in Genesis, were Reuben, Simeon,Levi, Judah, Dan, Naphtali, Gad, Asher, Issachar, Zebulun,Joseph, and Benjamin. His only daughter mentioned in Genesis is Dinah. The twelve sons became the progenitors of the "Tribes of Israel".
Jacob – Wikipedia
Jacob – Wikipedia
Regards