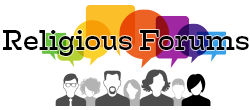 Dxxxx said: 
Who told you that? We do not believe that Paul was the sower of the "weeds" of fake Christianity, because his writings make up a good part of the Christian scriptures. We see no reason whatsoever to reject what God had included in his word.
If Paul was a fake Christian, then Jesus' spirit-inspired apostles would have rejected him. They accepted him as a brother. There is nothing in his writings that contradict what Jesus taught. He did not gain his Christian education second hand, but was taught by Jesus himself, just like the 12. You are maligning a servant of God if you cast aspersions on his character.
Was he different to the 12 in many respects? Yes he was, and for good reason….his ministry was to take Jesus' message to the nations, which meant giving testimony before governors and kings and standing before the educated philosophers of the pagan world…..something uneducated ones would have found difficult. His education and background, as well as his Roman citizenship, were put to good use in spreading the gospel message outside of Judaism.
We take all of scripture, including what constitutes the Hebrew canon as well as the gospels and writings of the apostles and others that God had included in his word. Do you not think that God is powerful enough to control what is contained in his own instruction manual? Is he that powerless, or would he deliberately cause confusion? I see no reason to doubt…..doubting is what the devil causes….he is the one who sows those 'seeds'. He has been doing it from the beginning.
I will trust all of scripture….or I will trust none of it. I will never pick and choose, as if I know better than my God does. That would be insulting to him and putting my own opinions above his choices.
Scripture comes 'through' human 'secretaries' who were inspired by God to write about their experiences…..but none of it comes 'from' any man in our view.
That is what I believe.Click to expand…
Dxxxx "He did not gain his Christian education second hand, but was taught by Jesus himself, just like the 12. "
paarsurrey responded : Post#128
I don't agree with one here.
Was sinful Paul ever in the company of Jesus before the event of Crucifixion with the other 12 disciples, please?
If yes, then kindly quote from Jesus, please. Right, please?
Regards