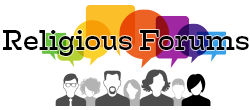 Why fight over religion?
https://www.religiousforums.com/threads/why-fight-over-religion.225749/page-3
"What must be considered though, is those battles were started by the aggressors."
Paarsurrey wrote:
Yes, it is true, they (the Meccans) denied co-existence to Muslims.
Regards
____________________
Religion is not the Cause of the World's Problems but is the Solution
OOOOOOOOOOOOOO
…people fight, even to death, over doctrine?
#5
In our modern times, people still fight to the death over religion
Examples of which are:
Source: Religious war – Wikipedia
Click #9 
Click #16 
Click #38 
Click #88 
Paarsurrey says:
Please open the thread and read my all posts in the thread.
Regards