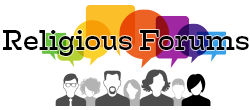 https://www.religiousforums.com/threads/whats-the-difference-between-magic-tricks-and-miracles.220213/#post-6083090
What's the difference between magic tricks and miracles?

"Some laws are known to man and some other overriding laws also exist but are unknown to man. So, a miracle appears to be a miracle to the ordinary person when he knows only the superficial laws known to people of his time, but he does not know the other set of overriding laws which exist as laws without breaking the other set of laws.
I hope one understands that a miracle does not break any law. A miracle is the operation of an unseen law."
Right, please?
Regards