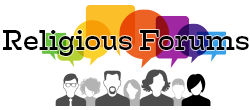 Was Bahaullah a "Bahai", please?
Bahaullah was sure not a "Bahai" as per the core book of Bahaullah named by him as "Kitab-i-Iqan".
Jesus was not a "Christian", he was a Jew, he was "Baptized" posthumously as virtually being a follower of a new religion "Christianity" by Paul/Church and or the associates.
Thread open to all religions or no-religions.
Regards
___________
68. BAHÁ'U'LLÁH'S REVERENCE FOR THE QUR'ÁN
" It should come as no surprise that Bahá'u'lláh's respect for the Qur'an was heartfelt and genuine. Bahá'u'lláh was, after all, a Muslim."
CHRISTOPHER BUCK
Visiting Assistant Professor, Michigan State University, buckc@msu.eduKALIMÁT PRESSLOS ANGELES
Symbol & Secret: Qur'an Commentary in Baha'u'llah's Kitab-i Iqan (1995/2004)