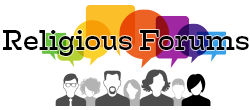 https://www.religiousforums.com/threads/the-pagan-christ.220001/#post-6073824
The Pagan Christ

Paul hijacked Jesus' true teachings and replaced then with the pagan teachings and the "Sheep", unaware of this, were made pagans. This was all done in the name of Jesus:
"such as virgin birth, deity father, star in the east, raising of the dead, descent into hell, crucifixion, resurrection, and others. Harpur claims that virtually all words and actions attributed to Jesus in the gospels "originated thousands of years before."[4]"
The Pagan Christ – Wikipedia
The question arises, was Paul the seed of the Anti-Christ that grew up and spread into the world as Christianity?
Regards
Add: Jesus is most likely a continuation of Osiris and Dionysus : DebateReligion