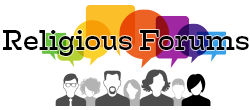 https://www.religiousforums.com/threads/bahaullah-has-revealed.219327/#post-6039284
Post #17paarsurrey wrote:
I have not yet inquired about when did Bahaullah claim/declare about his stations as ascribed to him by the Bahaism people. They have a right to believe or not to believe anything about anybody with or without any arguments, I have no objection to that.
I repeat my humble submission again:
My interest is only in Bahaullah , his claims and the arguments given by him in support of his claims.
I am reading Kitab-e-Iqan by Bahaullah and it occurred to me that Bahaullah does not say in it in clear and unequivocal terms about the things written in this book that these has been revealed on/to him by/from G-d. Right, please?
I will appreciate if somebody gives quotes from Iqan, if I am wrong.
Regards
Post #33 paarsurrey wrote:
I asked a simple question and our friend (a Bahai) has given a simple answer confirming "Bahaullah did NOT say in clear terms that, the Book of Iqan is a revelation from God."
I don't know as to why other friend could not confirm it.
They may please note it, and if they like it there is no harm in confirming it. Right, please?
No compulsion though.
Regards