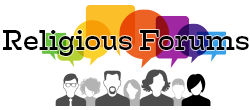 https://www.religiousforums.com/threads/bahaullah-has-revealed.219327/
Post #1 paarsurrey wrote:
Bahaullah has revealed!
The above sentence means Bahaullah has/had told/written something. It does not mean that God has told something to Bahaullah.
Am I correct? Please.
Thread open to everybody of any religion or no-religion, please.
Regards
OOOOOOOOOO
Please click the post # and read my posts in the thread.
Post #3 paarsurrey wrote:
1. The Kitáb-i-Íqán | Bahá'í Reference Library – The Bahá'í Faith
https://www.bahai.org/library/authoritative-texts/bahaullah/kitab-i-iqan/
A treatise revealed by Bahá'u'lláh in Baghdad in 1861/62 in response to questions posed by one of the maternal uncles of the Báb, translated by Shoghi Effendi …
2. Lawh-i Ibn-i Dhi'b, Lawh-i Shaykh (Epistle to the Son of the Wolf, ESW), `Akka, latter part and perhaps all revealed between 27 June and early August, 1891 (see Ra'fati, in Pazhuheshnameh 2:1).
Mentioned as "the last outstanding Tablet revealed by the pen of Baha'u'llah" GPB 220; further GPB 201, 219, 220, 232, 238; PDC 117, 141.
http://www.bahai-biblio.org/centre-doc/saint/list-tablet-baha-u-llah.htm
The term "revealed" here simply means written by. Right. please?
Regards
Post #6 paarsurrey wrote:
Sorry, I am not much concerned with the Bahais and or the Bahaism, and as to what they believe. They are human beings, they can make mistakes.
My interest is only in Bahaullah , his claims and the arguments given by him in support of his claims.
I am reading Kitab-e-Iqan by Bahaullah and it occurred to me that Bahaullah does not say in it in clear and unequivocal terms about the things written in this book that these has been revealed on/to him by/from G-d. Right, please?
I will appreciate if somebody gives quotes from Iqan, if I am wrong.
Regards
Post #20 
Quote"You are correct. Bahaullah did NOT say in clear terms that, the Book of Iqan is a revelation from God. Does that answer your question?" Unquote.